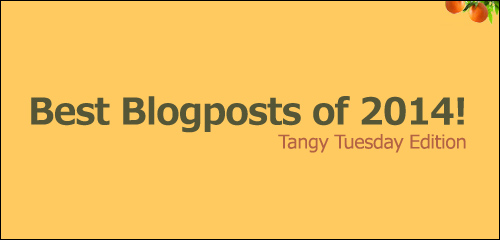 I gave way to an old lady carrying a sling bag with brushes sticking out, coming down the single flight of stairs. She must have come to fetch her grandchild from the Art School I thought.


It was a Sunday morning when I went to Rontu's place. And I knew it was a bad day to choose. A bad day if it was to be a social visit but a humbling experience otherwise. The place was brimming with students. Even in my college days I had loved coming here. It was filled with colours – of water, oil, acrylic, wax. An open corridor, from where the stairs ended, led to a room. On a soft board on the wall were some paintings of the students with their names proudly inked at the corners. When I walked in, I found Rontu sitting in the Principal's chair. He was concentrating on a couple of parents and scribbling something on a piece of paper with a smile on his lips. On seeing me, he waved me to a chair at the back. He mouthed " Ki Khobor" and I nodded at the parents, wishing him to finish his business with them first. I looked around at all the artwork on display and at the board closely. So he had started with interior and fashion designing crash courses too!
"I haven't been able to meet you all for quite some time so I thought of dropping by" I said slowly after the parents left.
"Where is Mamoni jethai?" I enquired after his mother. Rontu's mother and mine are cousins. He gesticulated to one of the rooms.
"I will meet her in a while. Looks like some more kids are waiting to join your school" I said pointing towards the parents who had just left his office. Rontu shook his head and said that it was they who wanted to join. Just then Mamoni jethai walked in dabbing her forehead with the end of her cotton sari.
"Arrey Nikki! How are you? Where do you stay nowadays? It's been such a long time since we last saw you!" said she giving me a tight hug.
"Yes, I've been moving around a bit. But it's great to see the school growing all this while."
"Yes, two hundred and fifty of them from all age groups! Quite an increase from one, isn't it? " she said proudly.
"Wow! That's quite a handful. I can see from the notice that you have introduced crash courses for Interior and Fashion Designing basics."
" Oh,that's because some of the students who were trying for these courses in Delhi and other places wanted some basics for the entrances."
"I so want to see the students at work! Would it disturb them if I went around?" I asked slowly gesturing with my hands.
Rontu got up from his chair and made his mother sit there. "He will show you around the school" she said sitting down with an effort, "I've tired limbs now. No longer what I used to be."
We went to the class that was actually a spacious room covering the entire floor. There was a blackboard on each of the walls. The students, divided into three groups of almost thirty, were engrossed in their world of colours seated on mats spread on the floor. Two teachers in each group went about watching them work, sometimes stopping by here and there to assist them. I suddenly realized they were all the same. I looked at Rontu with an enquiring gaze. He nodded and showed that the teachers were deaf and mute. He had a total of six of them to help him with the two hundred and fifty students.
It seemed one of the groups was a fairly new one with very young children. The teacher with a few pencils in his hand was trying to show the difference between them. He made a line on a sheet to show the lighter shade of 1HB pencil and then the darker shade with a 2HB one. Between the board and the sign language, the students understood their teachers perfectly. Rontu with his team patiently and relentlessly guided all with their brushes and colours.
" …but that is the best art school in the entire Guwahati city! They are even better than the Artists' Guild. Many students have won prizes at various competitions!" I remembered Mitu, my neighbour's words, justifying sending her young son all the way to this place. Of all days, the weekends were the busiest of the lot, with batches coming in from morning till eight in the evening, with an hour's break in between. Many parents were seated outside waiting for the hour to be over. All of them had no qualms sending children to Rontu's art school where communication could be a hindrance. Chitrankan Art School had broken all barriers.
I spent a lot of time going around watching some kids start from the basics of drawing lines with teachers holding their chubby hands. Rontu took me to a senior group who were trying to find their own style of painting. It was calming to see the colours fill up the pages, ideas taking shape on the white paper and images conjured from emptiness. A young boy of around sixteen was filling up a stallion on his art sheet with powerful strokes.
"Jethai, Rontu's school is such a stress buster…" I said. We were sitting in their living room, a floor below, sipping a cup of tea.
"Yes, even I like to sit there after finishing my chores. It is very soothing. Rontu has learnt to take everyday struggles in his stride after that National team selection fiasco"
"Hmm… I remember you telling me that one. How they did not select him in the National Football team. He was adjudged the best goal keeper, wasn't he? Was that for the under seventeen category?"
"Yes it was. It broke him. What could I tell him then? I worried about him every day. And now I am assured, touch wood!" said jethai with a faraway look in her eyes.
She laughed, "How time flies! But that rejection in the National Selection made him more determined. You know, people from outskirts of Guwahati bring their children to learn under him. Did you meet the teachers?"
"I didn't want to disturb them but yes Rontu told me about them" I said.
"That's not all. He teaches the hearing impaired free of cost" she said proudly. Just then Rontu came down from the school. The mother and son were engaged in a quiet conversation. On a wall Rontu's many awards were lined up jostling for space. What an amazing entity Rontu's Art School was! While it provided a dignified life to few silent crusaders, it winged others' imagination with colours – people from all walks of life- senior citizens, housewives, students and professionals. In fact the old lady I met on my way up, was a student here and a doctor at that, I learnt later.
" I'll have to go up. Rontu has to look up a property. He is planning to start a branch on the other side of the city. Why don't you come with me to the school?" she asked.
"I'd love to but I've to go now " I said checking my watch "Ma will be wondering where I am." Rontu offered to drop me at my place which was a little distance away. I saw him checking the rear-view and side-view mirrors while driving along the main road. Cars blared their horns; cows ambled unfazed by all the din; bikes zipped in and out of thin gaps. Rontu concentrated on the road ahead.
My mother came out just as I entered the gate. "Was that Rontu? Looks like he finally got his driving license."
"Hmm… I'd gone to jethai's house. He was in a hurry so didn't come in" I said slipping out of my sandals at the doorway.
Later lying under the whirring fan, I was reminded of the boy's galloping stallion fluid in motion, flowing mane and sinewy limbs and focussed in it's head thrust forward. That's how I will remember Rontu and his Art school. Rontu, hearing impaired since birth, forging ahead with silent determination.
Image courtesy
Wikihow