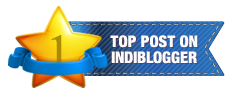 Imagine yourself walking along the periphery of Majuli in Assam, with the swirling and swiftly flowing Brahmaputra and Subansiri all around. This swiftly flowing water can turn tempestuous and carnivorous during the monsoons when it is in spate, chomping off large chunks of land with heart sinking sounds. This is one trip I am yet to make although it has long been on our list. And we had better make it fast.
Now the question is why would anyone want to visit Majuli given the perilous picture painted? That people of this river island stoically endure massive erosion facing a grim future of painful displacement, is a truth. However there is another truth. Majuli is the cradle of Vaishnavite strand that is a dominant part of Assamese life. It is also home to the many Xatras, the Vaishnavite monasteries that feed not just the spiritual aspirations of the Assamese people but also clothe them in a distinct cultural ethos.

Having seen my grandfather disappear into the 'naamghor' (prayer room) every morning and evening for the prayers and heard his voice rising into a crescendo with clashing cymbals keeping the rhythm, Xatras have been an enigma. We have had many bhokots (monks) from Kamalabari Xatra visit us to help in conduct the family religious occasions. They were allotted a separate quarter in the house who cooked for themselves and fed us also. They would converse with you but will not touch you. I remember placing uncooked rice, lentils and vegetables on the floor from where they picked up and turned into a makeshift kitchen with separate utensils. And believe me the tastiest and healthiest meals sans any spices or onions and garlic, turned out from those quarters. All the family members across all ages waited eagerly for the meals.
I have forever wanted to visit this largest river island in the world to watch the bhokots (monks) conduct the naam (prayers) and also to understand the very core of the teachings of Srimanta Sankardev who began this movement as a way to reform the society against the mindless rituals of the Brahmins by which they dominated the society at large. Srimanta Sankardev's idea was to bring God closer to the common man without the rigid rituals and also to make people understand that there was just one God for everyone. And to this effect this great reformer, saint and scholar utilised dance, music and drama to bring the diverse society together.
These
Xatras
are monasteries where
bhokot
s, the Vaishnavite monks stay to study and perpetuate the teachings of this great saint. It is also home to the classical dance form
Xatriya,
that the
bhokot
s performed to spread the teachings of the guru through the integral medium of dance, dance drama (
ankiya nat
), music (
borgeet, deh bisar geet
) and devotional songs. These art forms have been democratised since and have been brought to public domain to witness and pursue as a profession. There are many
Xatras
in Majuli like the
Auniati, Kamalabari, Dakhinpat
, and many more. The fear of being washed away in soil erosion have prompted many to move to the mainland to escape obliteration. I believe there are now around twenty two
Xatra
s here.
The
Auniati Xatra
hosts the famous
palnaam
festival in the winters.
Samaguri Xatra
is famous for masks fashioned out of bamboo and clay which are then used extensively for the Raas Leela. Besides the
Xatras
, the island is home to the
Mishing, Deori
and
Assamese
people whose culture and traditions have further added colour to this island. The Mishing people, who live in quaint stilted bamboo homes, are excellent weavers whose typical motifs and bright thread combinations weave magic into fabric and are very much in demand. Irrespective of their religion or traditions they follow, every villager of
Majuli
is proud of the
Xatras
and the Vaishnavite culture of Majuli.
Two French architects have gifted this island a stilted guest house made on the lines of the traditional Mishing homes with thatched roof lined with
Ikorai
(reed) and yet with modern amenities. I believe there are village stays also that lets one have a peep into the local people's way of life. I can imagine myself in one of these homes looking out into the twilight with fireflies flitting around. In the distance, the
nagada
would boom and faint sounds of a voice rising in a
naam
( prayer),
reminding the faithful to spend some time to connect with God.
Will we be able to save this island and preserve the rich culture in it's place of origin in it's natural ambience? Or will all of this be washed away by Brahmaputra or expedite their relocation. I wonder. We need to make this trip fast.
( Dhekiakhuwa Naamghor at Jorhat )
This post was written for A to Z Challenge.